BLTouch Auto Bed Leveling Sensor
---
Domestic items will ship in 1-3 business days.
International items shipping time varies depending on international location.
Questions? Quick Help
BLTouch sensor designed specifically for 3D Printers auto leveling capibilities. To use the product is to have a simple pleasant experience. The BLTouch gives you ability to print large objects, more bed space, and is easy to install because of its small make up. The firmware is simple to get. The same controls are very user friendly with RC servo and micro switches. The BLTouch also has many smart functions like test mode for M119, self test, and alarm/alarm release. The design of the BLTouch come with top precision with hall and solenoid sensors with a deviation of 0.0005mm for its ability to repeat.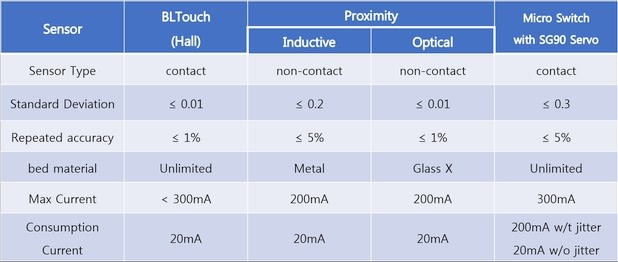 Free Shipping via FedEx/UPS/USPS Ground (4 - 9)
---
We Also Recommend